G'day from the 'Land Downunder', thought I might post up a link to a project I've been working on since returning home after my adventures in West Australia with Chris Ralph and Steve Herschbach.
This is my way of saying thank you to a couple of 'Swell Guys' (Fair Dinkum Blokes in Aussie lingo (talk) ). I've not had much of an opportunity to talk with Chris and Steve since returning home but would like to publicly say it was an absolute honor to have a couple of American icons in my camp sharing an evening meal with me.
As most seasoned electronic prospectors know, the art of being successful with a metal detector is in your mental attitude, even after a full month of laying on the hard Aussie ground dealing with a million flies, missing their families and friends and putting up with my cooking, they not once lost their enthusiasm for the Adventure.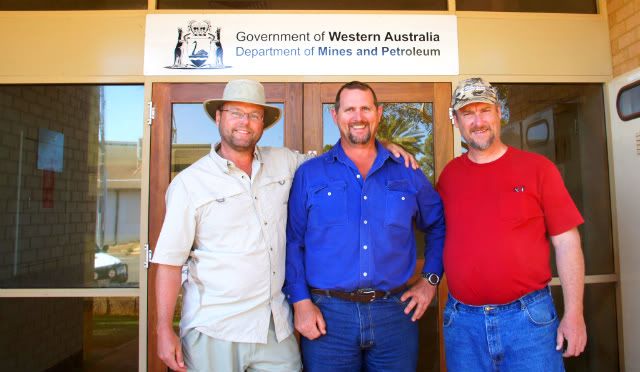 Chris and Steve you are both welcome back in my bush camp any time..... I hope my latest endeavors at editing the video footage I obtained on our trip does the experience we shared together justice.
Please click here to be taken to Minelabs 'Treasure Talk'
Please check back with the Minelab web site often as there will be more segments coming soon on
"The West Australian Adventure"
JP